In The Community
Home / In The Community
Thank you Mr cooper for the food much appreciated may God continue to blessed you
Carey
on Facebook
Mr. Cooper you have done your parents and family members and the great people and descendants of Exuma pride of which I am one.
Donna
on Facebook
You have been doing an OUTSTANDING JOB! Just how God was with Moses he will be with you Aaron. Continue to be strong and courageous
Rochelle
on Facebook
We are so blessed you thought of us, thank you for remembering Little Farmers Cay Exuma. God bless you and your team.
Daryll
on Facebook
In The Community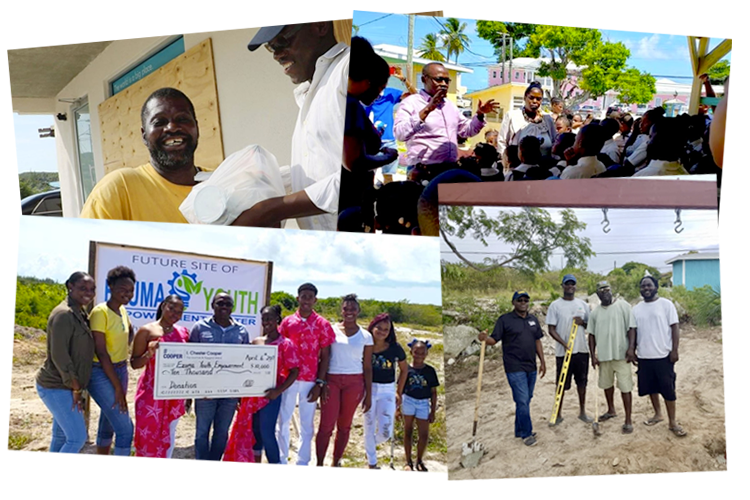 Team Cooper is active in our community. Under the Team Cooper Cares programme, a group of Team Cooper volunteers make themselves busy in the community with home and roof repairs, bringing smiles to the faces of many who have had difficulty recovering from damages suffered during various storms.
But our involvement doesn't stop there. We have implemented many youth programmes, developed scholarship Funds and are spearheading infrastructure development that will impact the lives of our youth now and in the future.